The sprite manager is where you can import sprites and organize them into folders. Each sprite that is imported will be assigned a sprite number which is used as its unique identifier.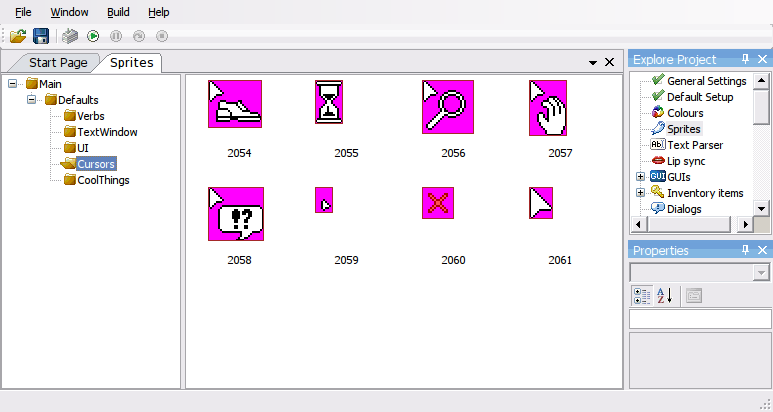 The sprite manager has two panes, on the left are the sprite folders. Right click here to create a subfolder, rename an existing subfolder, or delete a subfolder (losing all of its contents).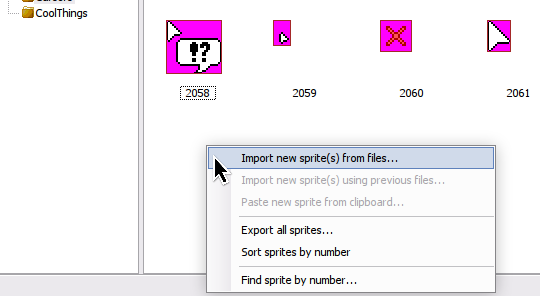 The pane on the right, is where imported sprites are displayed. Right clicking on an empty area will give you the possibility to "import new sprite(s) from files...". This allows you to import one or more compatible image files into your game project.
NOTE: Unlike other game development tools, once a sprite is imported using AGS it is added to the sprite data inside your game project's directory and the source file isn't read again unless you choose to re-import it. This is done by right clicking a sprite and choosing the "Replace sprite(s) from source..." option.
NOTE: You can quickly select all files in a folder by selecting the first file and then pressing Shift+End.